The Google Guarantee Badge?
 Google My Business is a massive free marketing channel that makes it easy to showcase your business and services.
Although the badge costs (50💵 )fifty dollars a month, it does have an impact on search engine results page "serp". See below examples.
We will go over the Google Guarantee Badge with images to help show the power of not only GMB listings but the Guarantee Badge itself.
Improve your online presence with a optimized Google My Business listing done right with GaasDigital Marketing.
What's the Google Guarantee Badge?
The Google Guarantee Badge appears above the "map pack" and is a seal of approval in a certification program that Google provides for local businesses. "A white checkmark inside a round green icon (Badge)" see images below for examples. ⤵
More information on the process of SEO (search engine optimization) for your website(pages) and if you need a search engine optimizer today take action. Managed Google My Business services are also available..
These badges are taking up a lot of room on the search engine results page (SERP), done right your Brand or Business could dominate the SERP with so many different search features including Knowledge Panel, featured snippets and rich results. (click on images to view larger)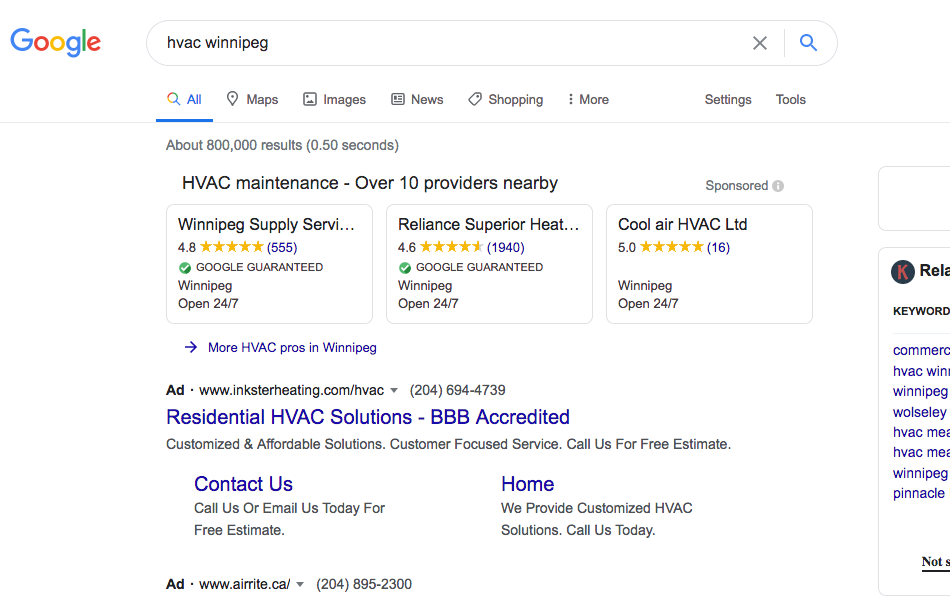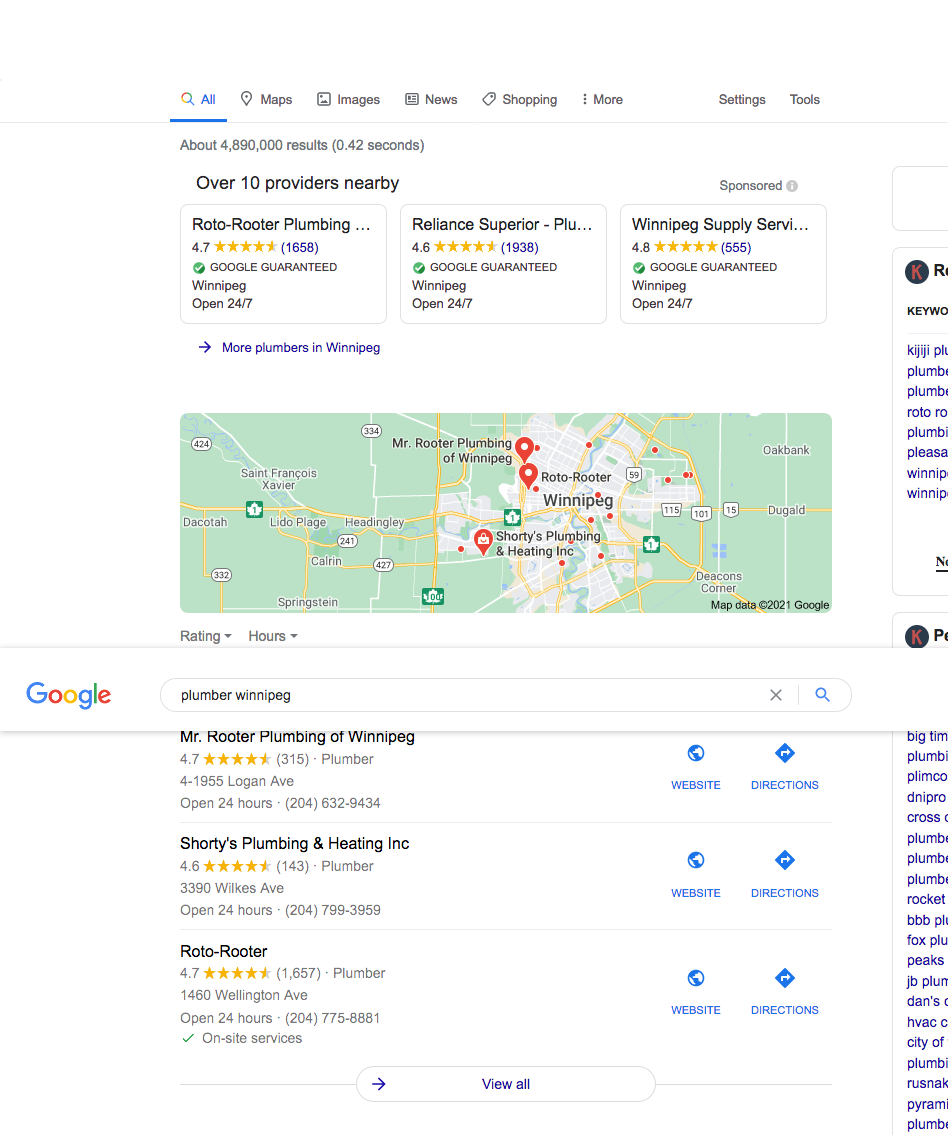 Don't hesitate and wait, create a listing with Google My Business for your products or services free, with the option of kick-starting your ad with a badge gaining valuable leads being at the top Google with a green Google Guarantee Badge.
How Does Google Guarantee The Ads?
Google conducts a screening process much the same as they do for (LSA's) Local Service Ads, verifying your business meets local service ad requirements (business license, insurance). You can find more details at "Google – Getting started with Local Services Ads."
Advantages of a Google Guarantee;
Verified Businesses that do Quality Work – Reassurance
Up to 2000$ customer reimbursement – note: Filing a claim through Google as do all transactions of the badge/service ad
Trustworthiness
Greater Visibility
Generate Leads
Don't get confused about the "Google Guarantee Badge" vs "PPC"/PAID ADS.
There is a cost per lead on top of the monthly fifty dollars 💵. Pay-per-click (PPC) differs from the "Google Guarantee Model Badge". 
PPC ( pay-per-click) is exactly that, you pay on the clicks your paid ad receives in your selected campaign with "Google Ads".
Leads from the "Badge" are charged on a per basis, depending on your market/category and service it varies per lead. The Guarantee Badge is geared for (LSA) "local service ads" and set-up to increase security and developing trustworthy reputations.
The Badge is designed to provide assurance and protection from companies/business that aren't insured, screened or bonded. Also great for lead generation for service companies such as HVAC, Roofing, Home Builders etc. 
A GMB listing is one part of a larger SEO (search engine optimization) campaign.
We can help you achieve your business goals, having a simple (basic) GMB listing can be overwhelming and time consuming for some people. 
We are a dedicated team assisting, helping streamline your customers experience and engagement with your Brand or Company.
Customers will find your business, services, products online and in person.
Get a Free Detailed Website Audit Today - GaasDigital Marketing
We can grow your business. Send us a message.
Google's Local Service Ads are a great place to start if you already have a GMB (Google My Business) listing.
Are you in need of a Digital Marketer specializing in Search Marketing and Search Engine Optimization?